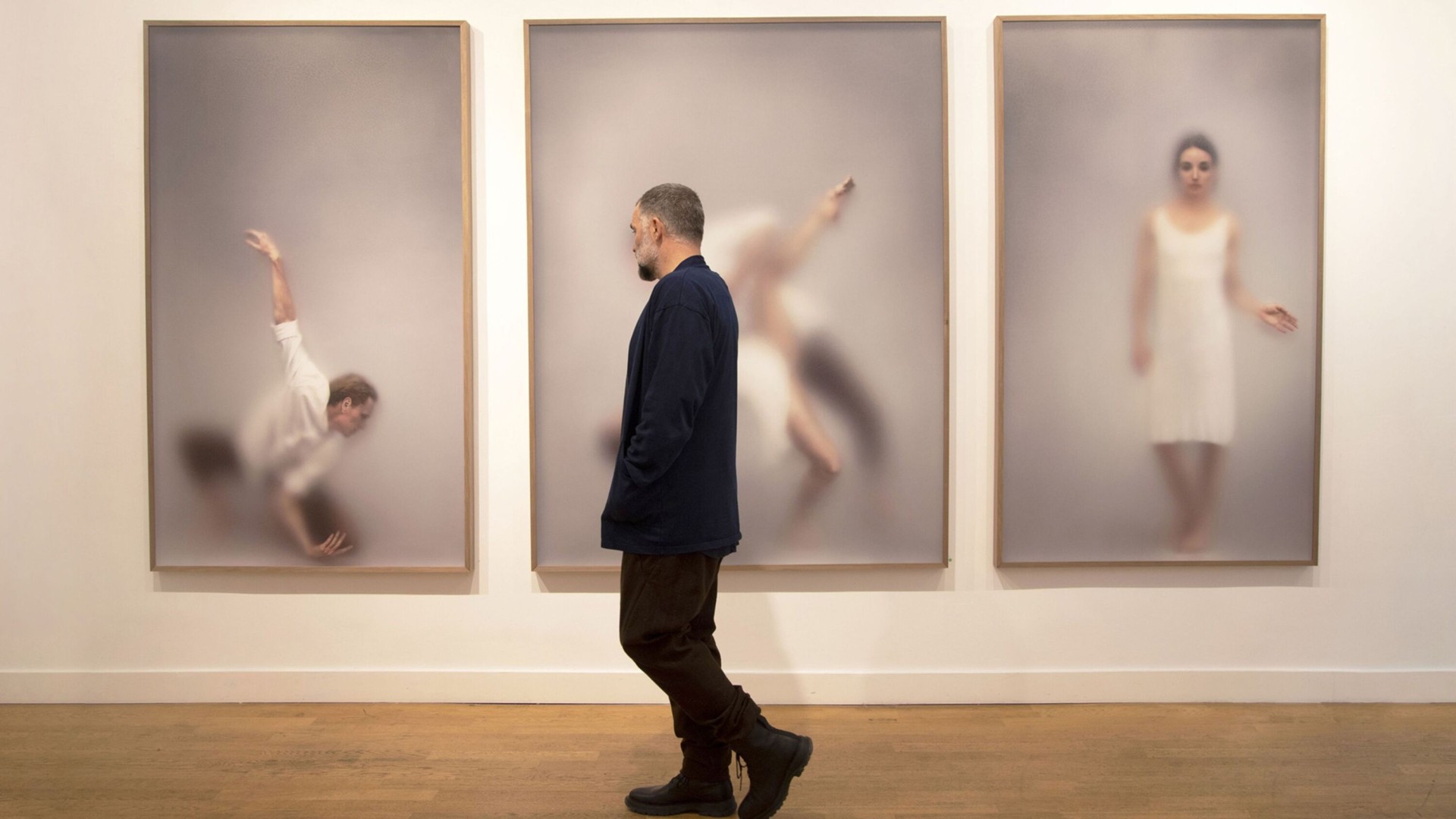 "I feel that the physical and transient character of dance, fits my way of working. The dancers appear and disappear, challenge the compositions and bring their own artistry, their way of expressing to the work."
Besides photoworks, Faassen started working on peformances and films like Finissage with Jorge Nozal, you can see in the next slide. An ending to an exhibition, a career and an hommage to Martijn.
Luca-Andrea Tessarini asked me to work together on his piece CHAOS for the ORIGEN festival culturale in the Engadine. In his choreography he used boxes that I made and we colaborated on a series of photoworks and sculpures.